2022 Calendar – My Trent Hills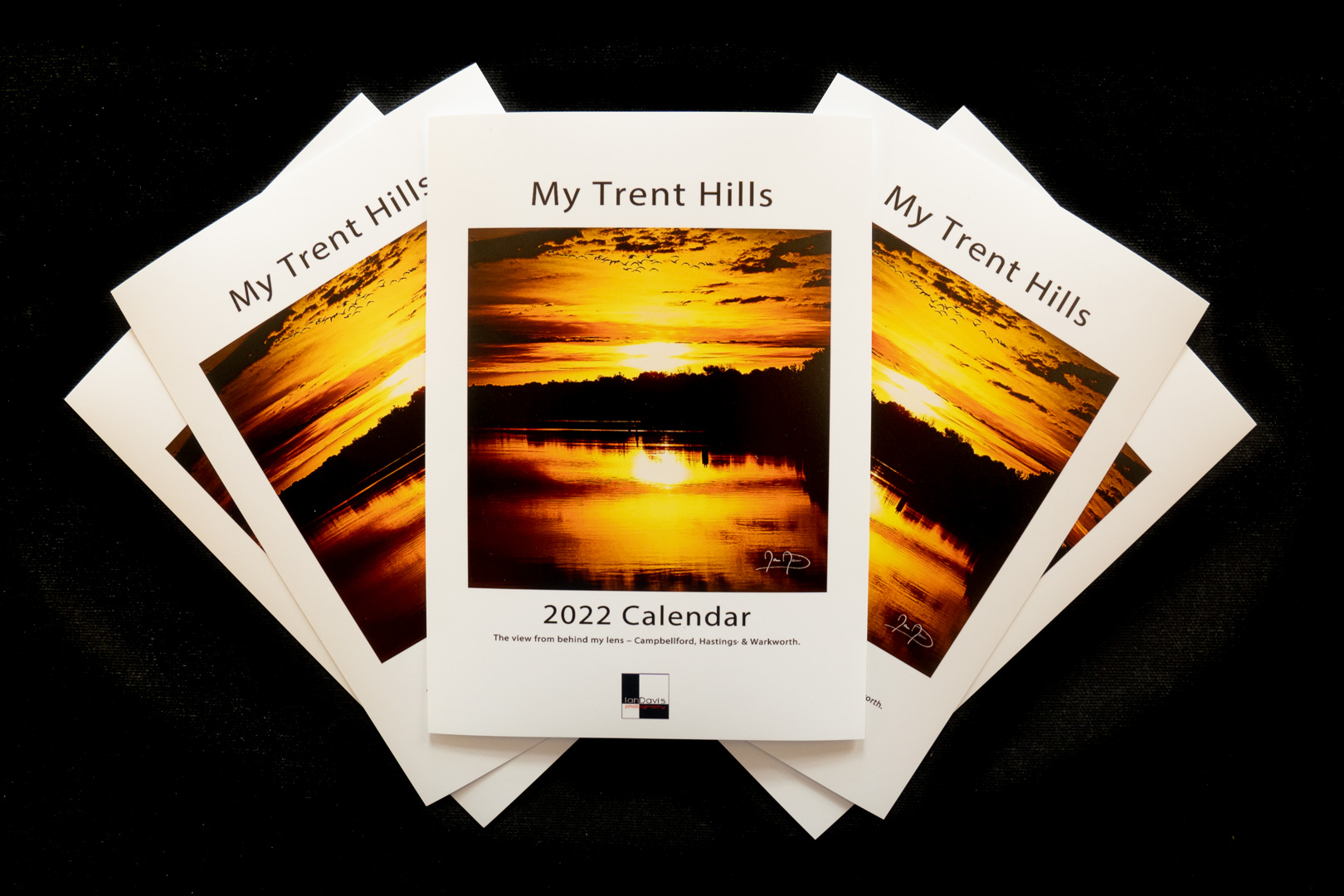 The view from behind my lens — Campbellford, Hastings, & Warkworth.
I created this premium calendar specifically for gift giving . . . a little something to showcase our wonderful community to friends and family . . . at home and away. I wanted this calendar to be a quality product, above and beyond the standard folded calendar. I think I've achieved this.
"My Trent Hills" is printed on 11″x17″ stock. Each month is printed on a single sheet. It's not lightweight paper, in fact, it's quite hefty. The design is clean, easy to view, and ideal for display.
The thirteen beautiful, seasonal photographs were captured throughout Trent Hills, Ontario (including the front cover). The calendar is bound with metal ring wire. In keeping with the photos, the My Trent Hills 2022 Calendar is designed, printed and assembled locally!
Including tax the price is just $40 ($35.40 + $4.60 HST). If you require shipping the cost is $15 for shipping (CanadaPost) anywhere in Canada.
I'll be adding to the inventory throughout the season so there should be lots of calendars available.
2021 - 0 - FRONT COVER(border)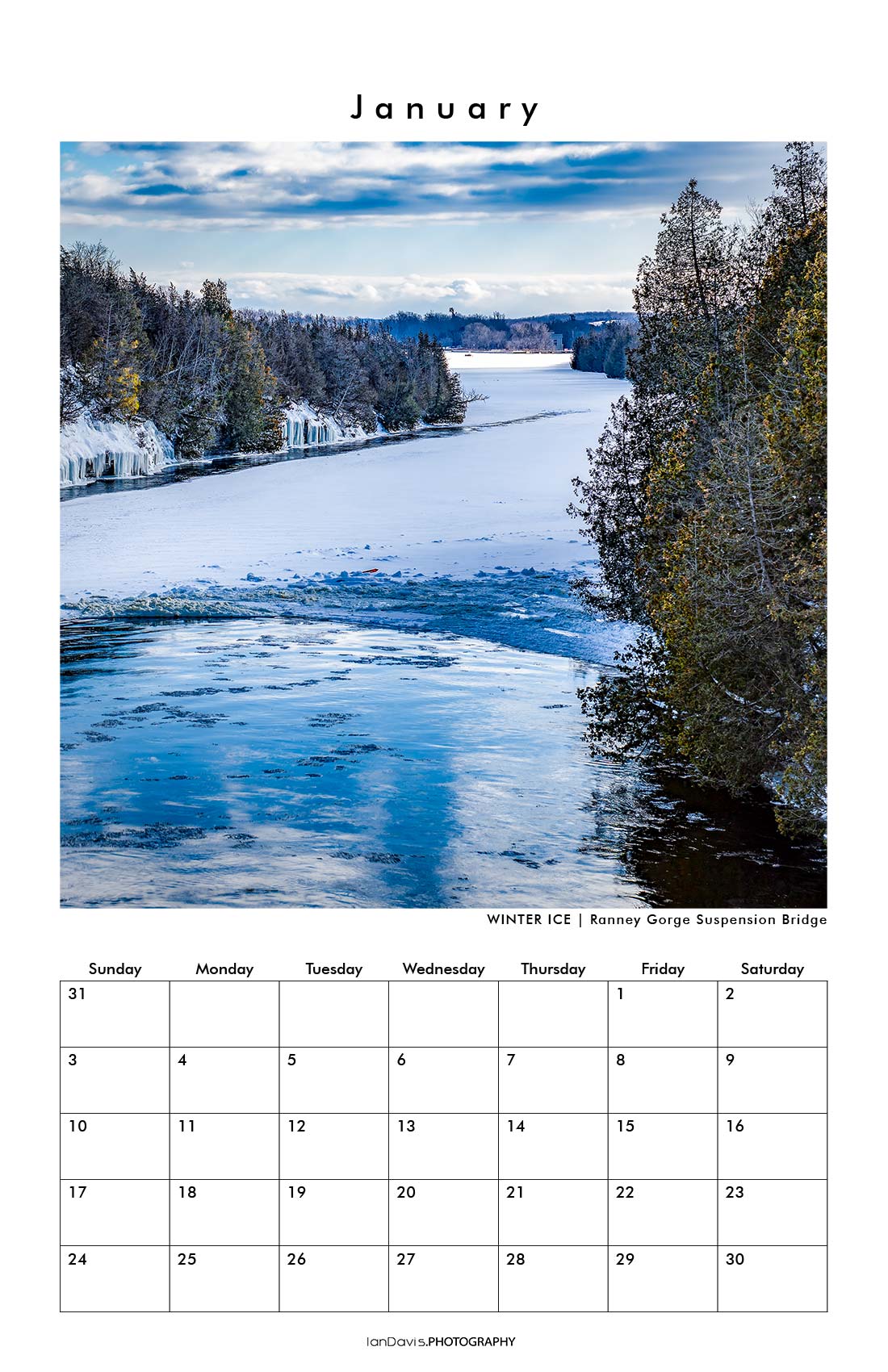 2021 - 1 - January
2021 - 2 - February
2021 - 3 - March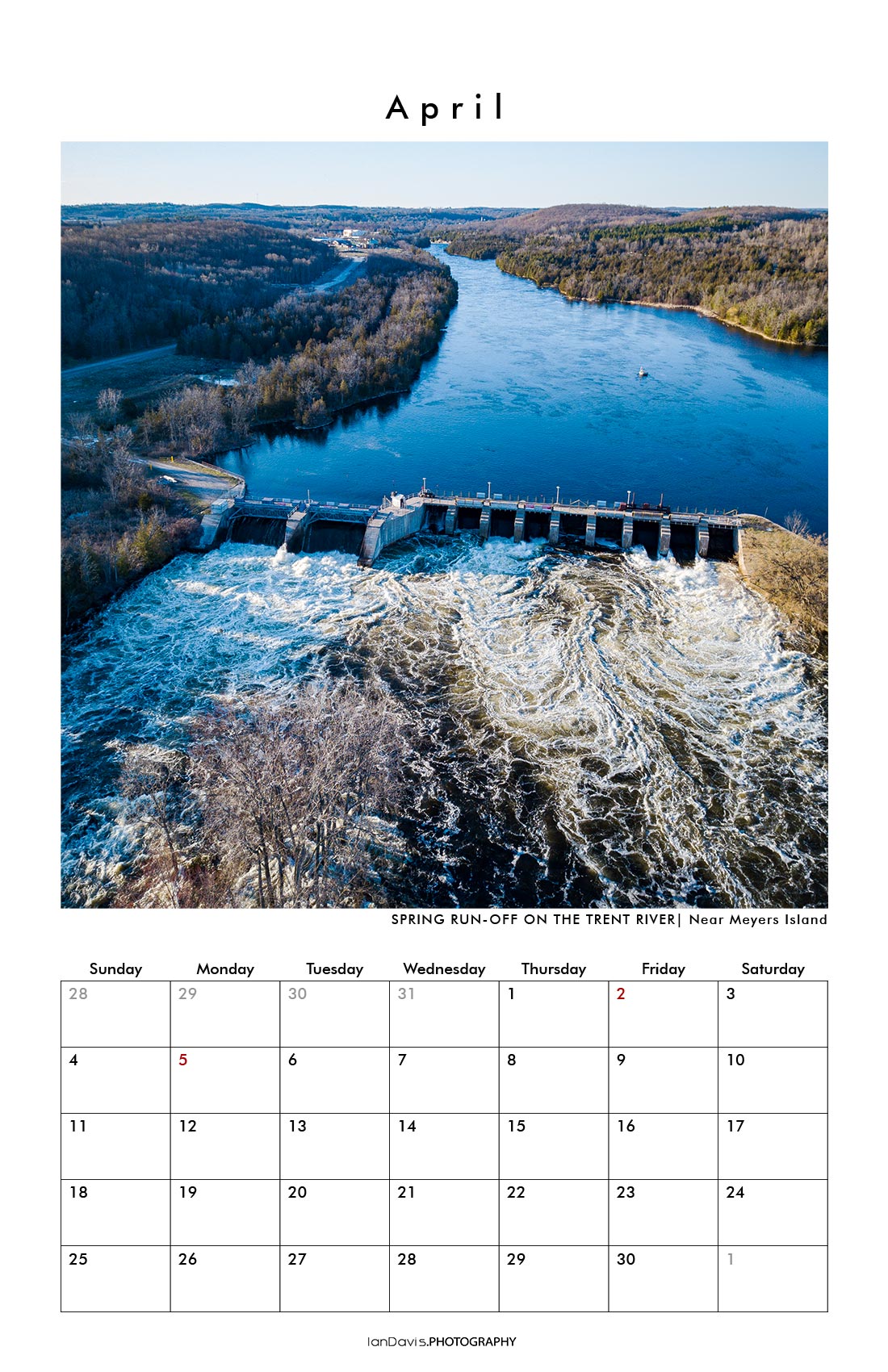 2021 - 4 - April
2021 - 5 - May
2021 - 6 - June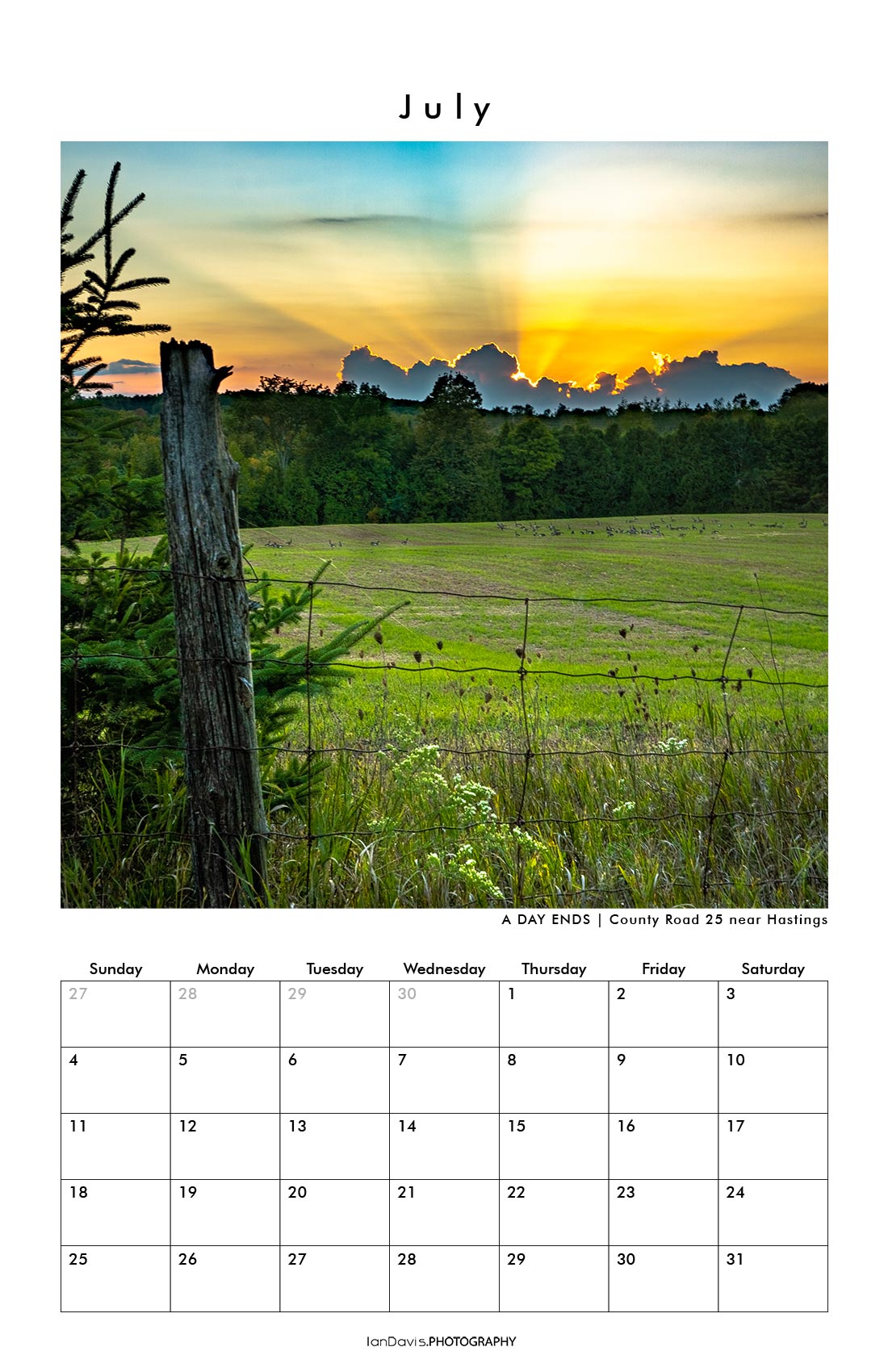 2021 - 7 - July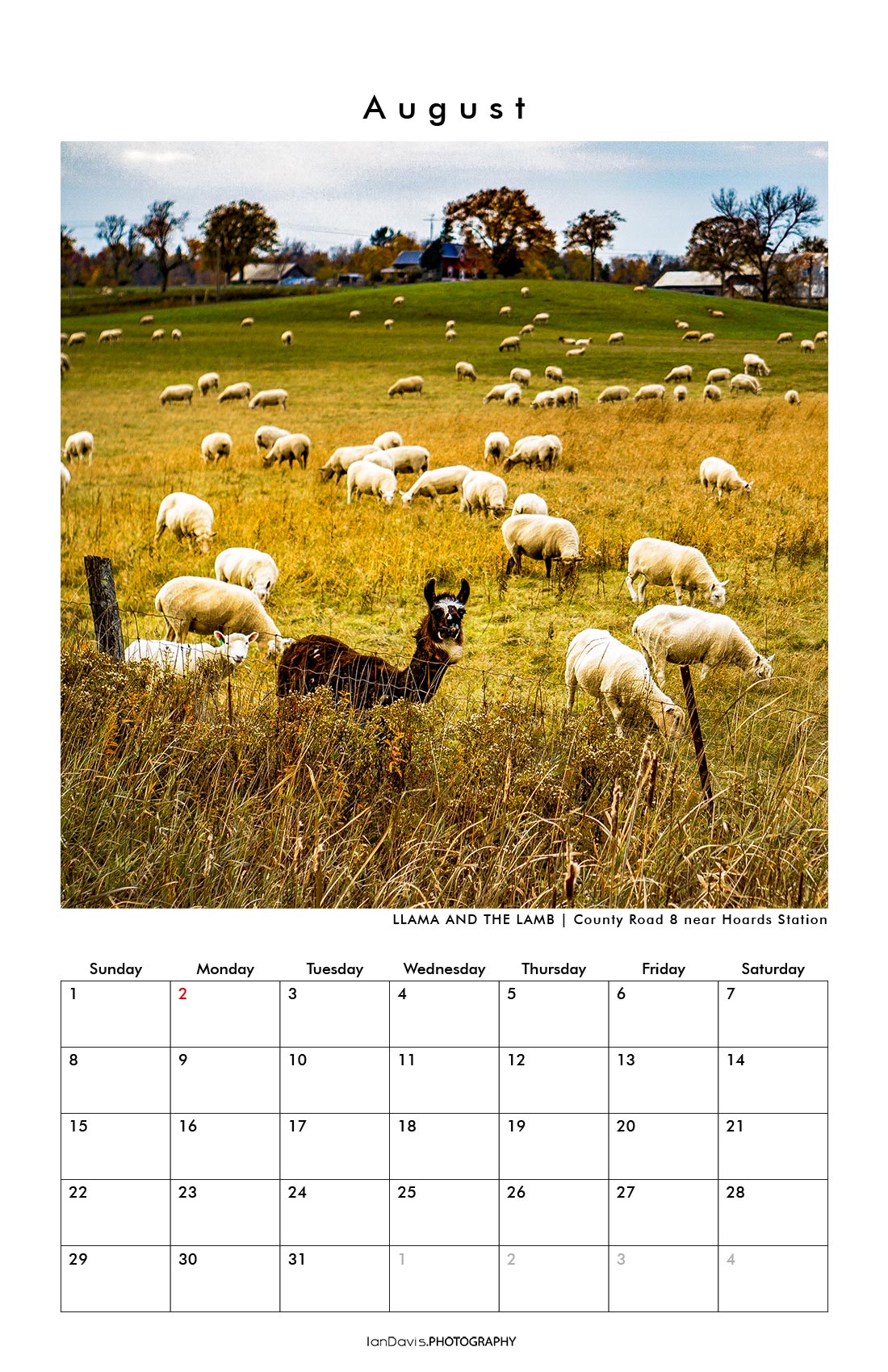 2021 - 8 - August
2021 - 9 - September
2021 - 10 - October
2021 - 11 - November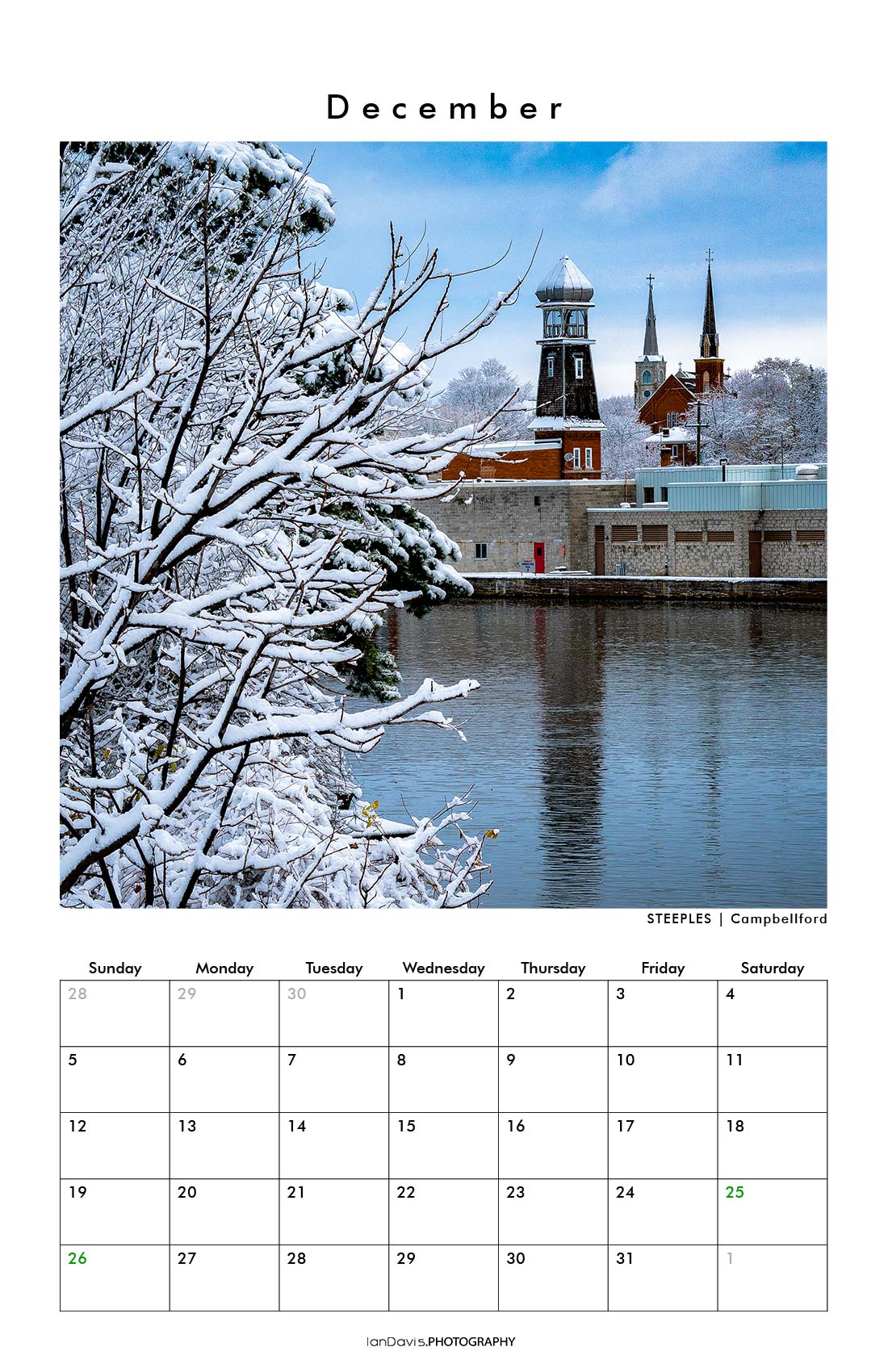 2021 - 12 - December