2021 Calendar – My Trent Hills
>> S O L D   O U T  <<
You will be taken to
www.squareup.com

to process your purchase. Important:  When you send payment via Interac please add a message

and contact info so I can get the calendar to you. 

 

Please email  me

(prints@iandavis.photography)

or text me (705.868.5568) if you have any questions.
The view from behind my lens — Campbellford, Hastings, & Warkworth.
I created this premium calendar specifically for gift giving . . . a little something to showcase our wonderful community to friends and family at home and away. I wanted this calendar to be a quality product, above and beyond the standard folded calendar.  I think I've achieved this.
"My Trent Hills" is printed on quality, 11″x17″ semi-gloss stock.  Each month is printed on a single sheet. It's not lightweight paper, it's quite hefty in fact. The design is clean, easy to view, and ideal for display. The reproduction quality makes the individual images suitable for trimming and framing after the month or year has expired.
I'll be adding to the inventory throughout the season so there should be lots of calendars available.
2021 - 0 - FRONT COVER(border)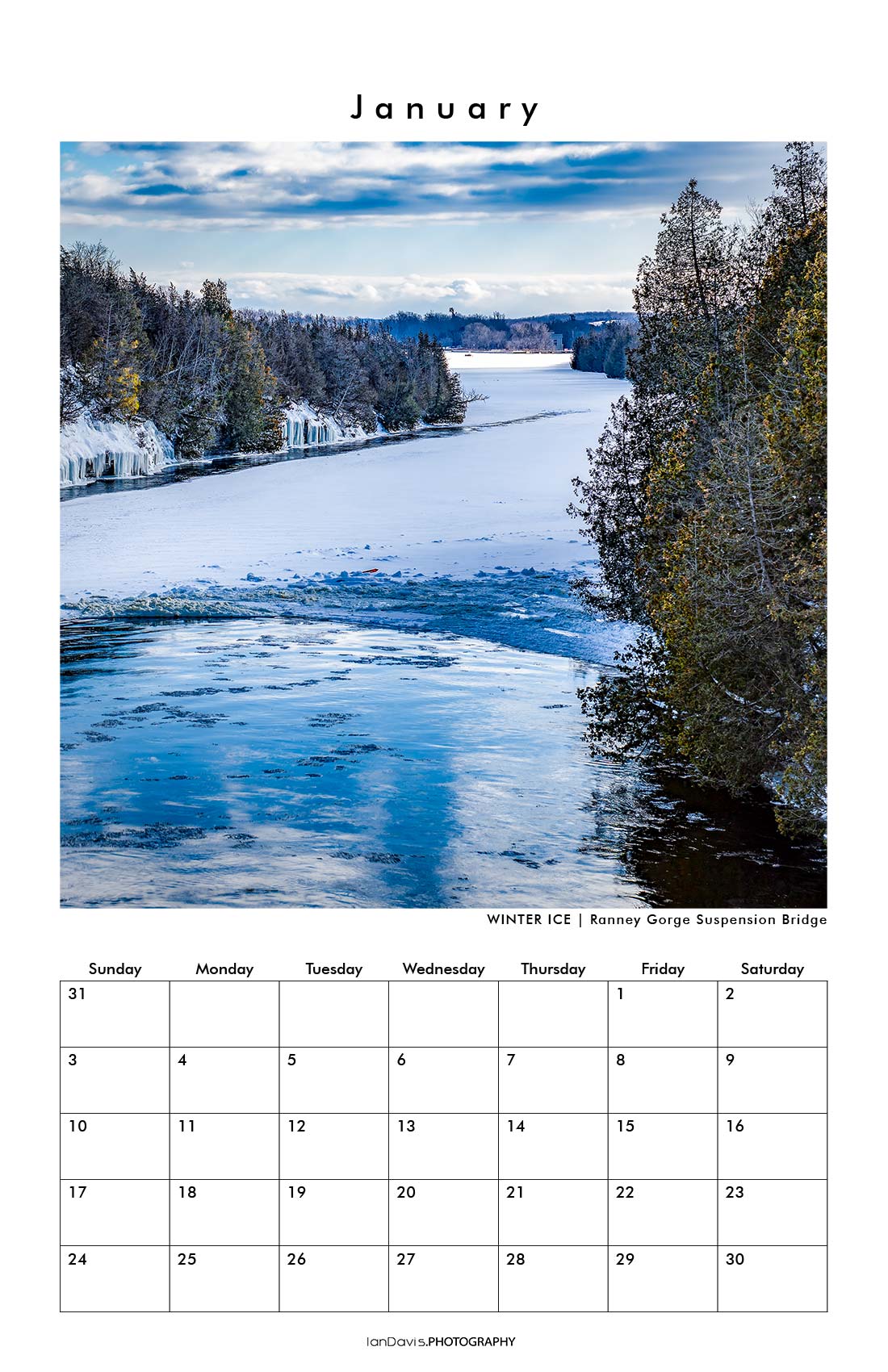 2021 - 1 - January
2021 - 2 - February
2021 - 3 - March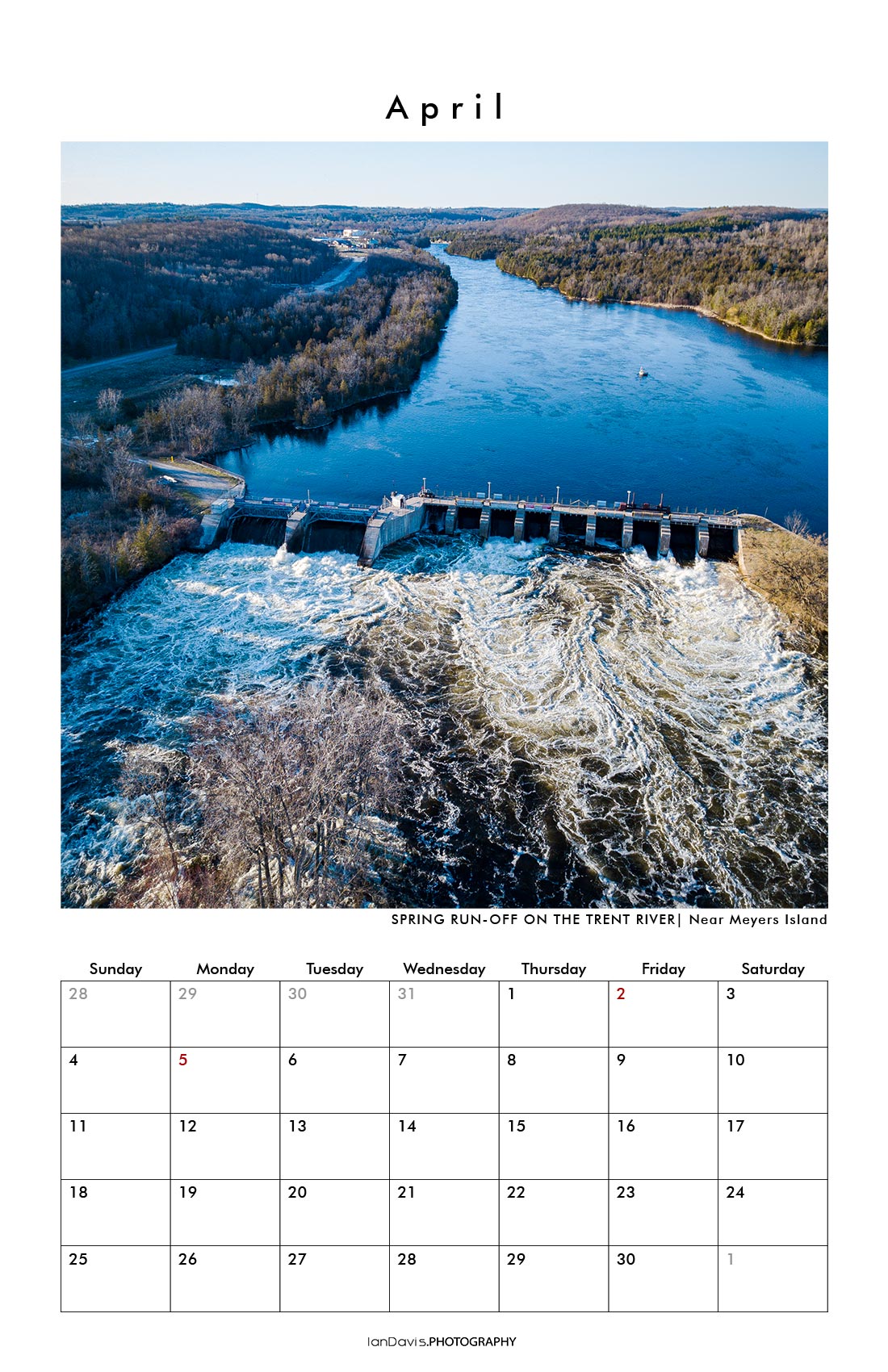 2021 - 4 - April
2021 - 5 - May
2021 - 6 - June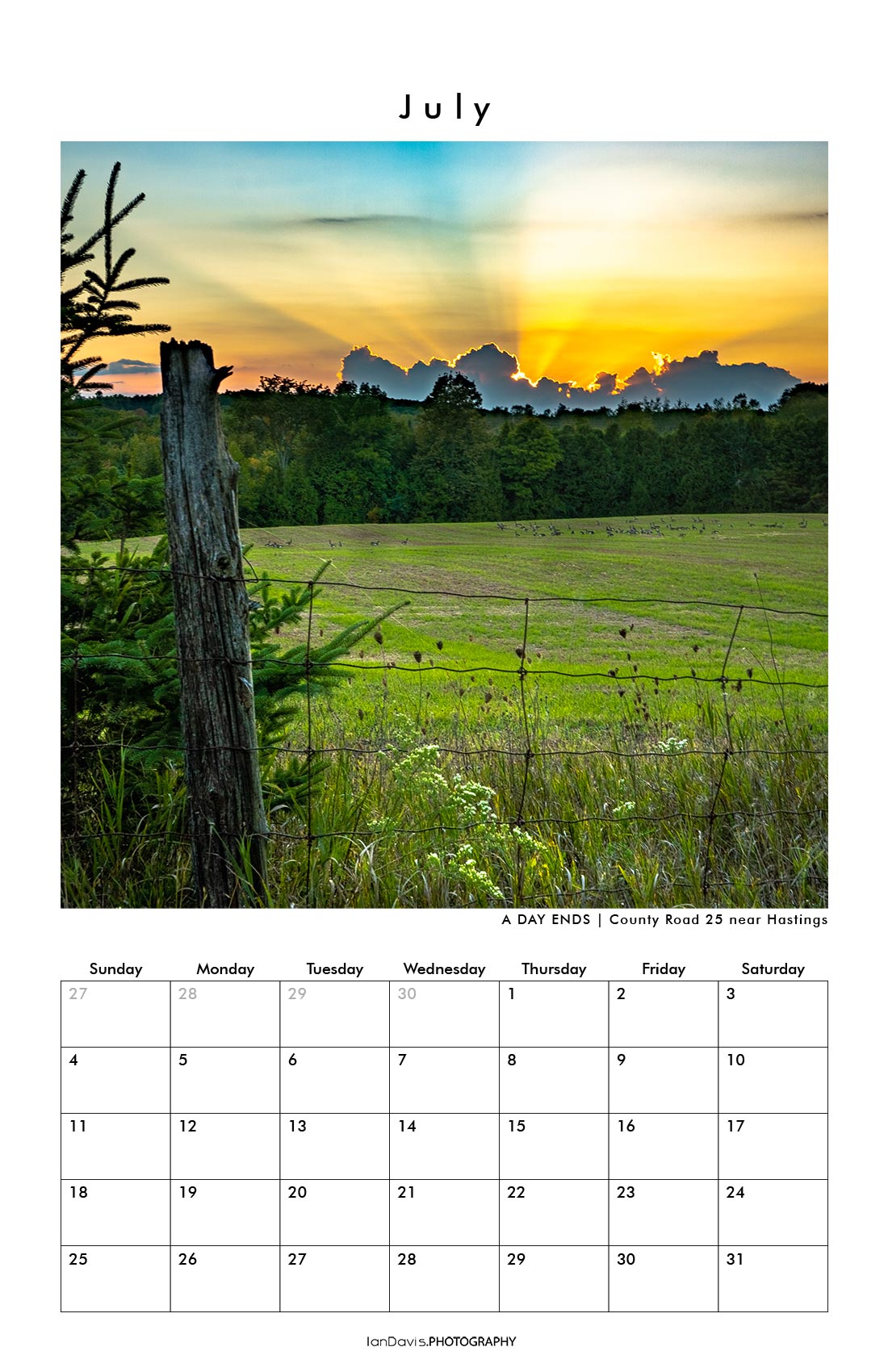 2021 - 7 - July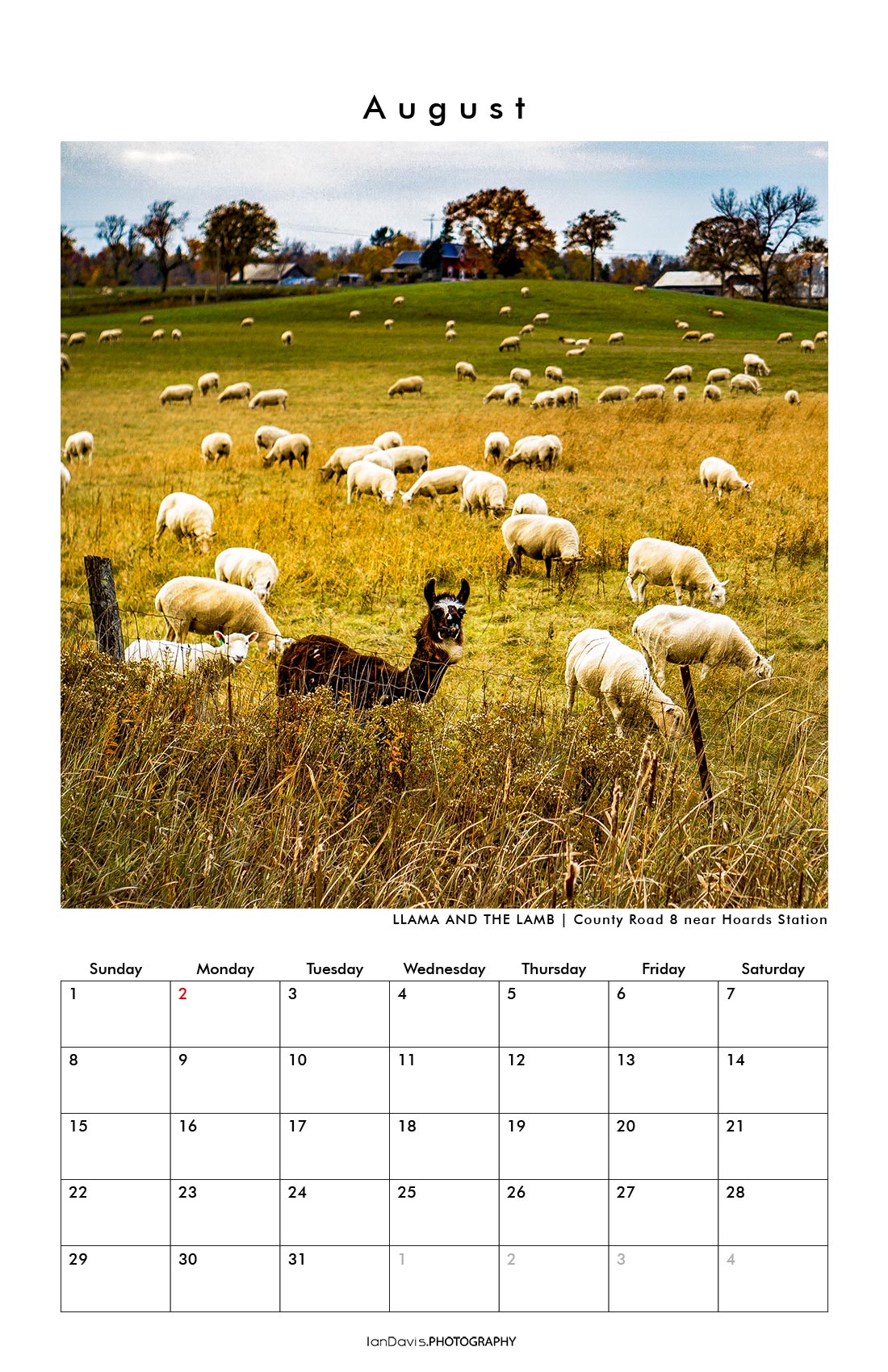 2021 - 8 - August
2021 - 9 - September
2021 - 10 - October
2021 - 11 - November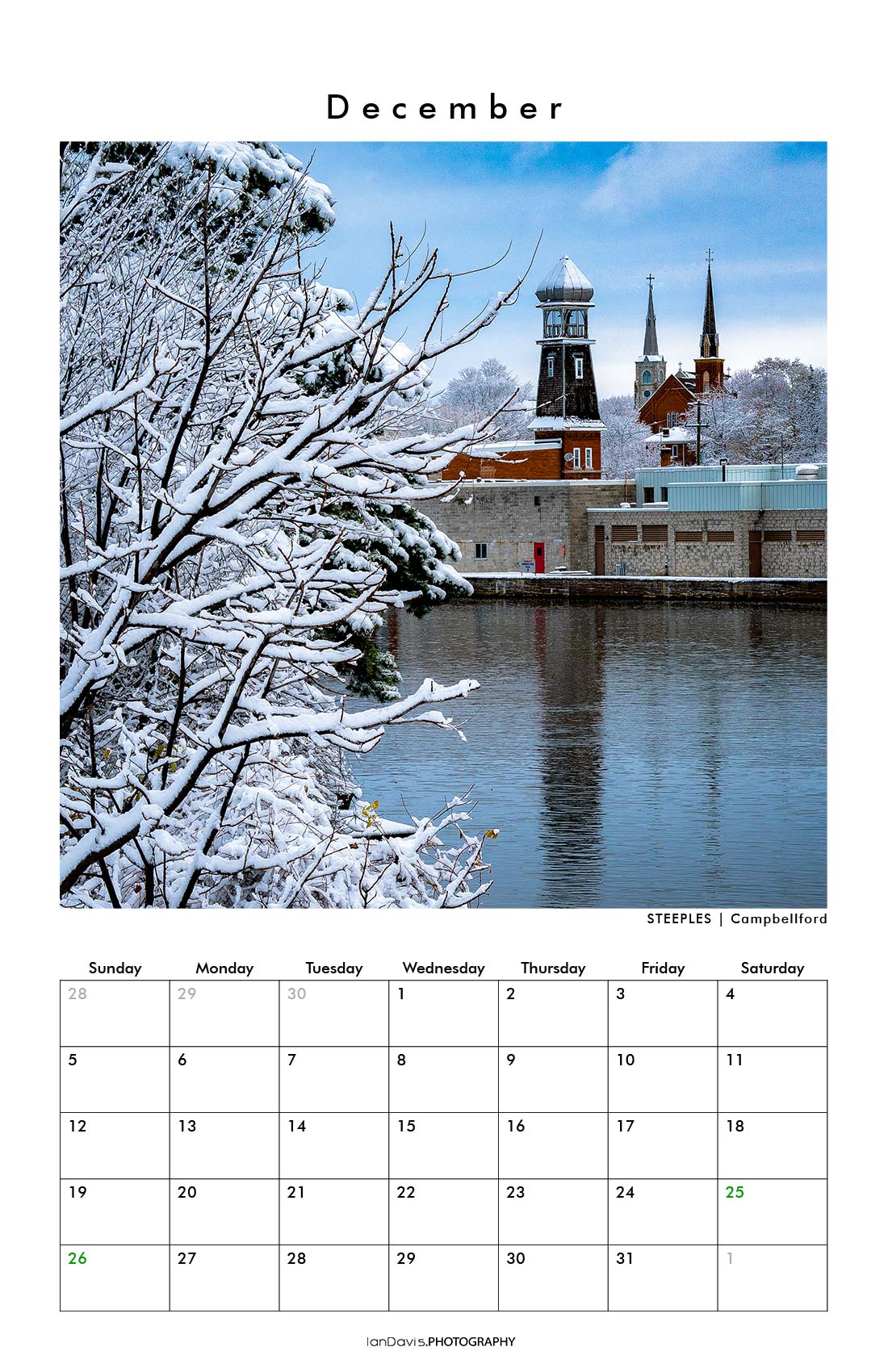 2021 - 12 - December